Working Principle
Sludge dewatering press is equipped with unique Technology, which allows dewatering sludge while automatic self-cleaning the filter mesh. This enables stable and constant dewatering without clogging.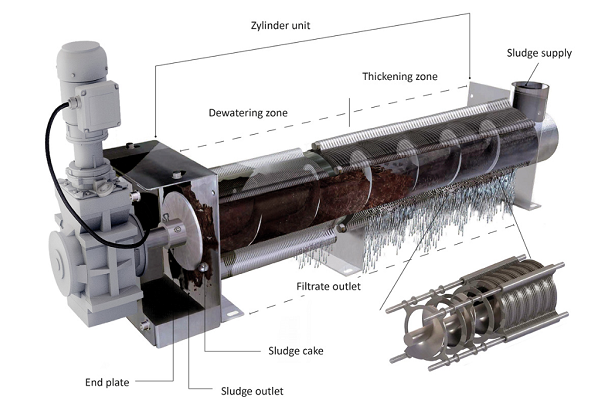 The filtering device formed by fixed rings, moving rings, and a spiral in the middle. With screw extrusion principle, strong extrusion pressure generated when the screw diameter and pitch change, tiny gap between the moving ring and the fixing ring to achieve sludge extrusion dehydration.
Sludge goes from the feed inlet into the metering tank, moved to the flocculation mixing tank, then moved to the dewatering tank, by the push of the spiral shaft rotary vane, the pitch is gradually reduced, the pressure is increased, the pressure difference makes sludge to be dehydrated, water outflow from fixed rings and moving rings.
The device has self- cleaning function between the fixed rings and the moving rings, and the clearance between the filter and the filter is prevented from being blocked. After sludge is full dehydration, sludge cake is discharged from the discharge port under the action of the propeller shaft.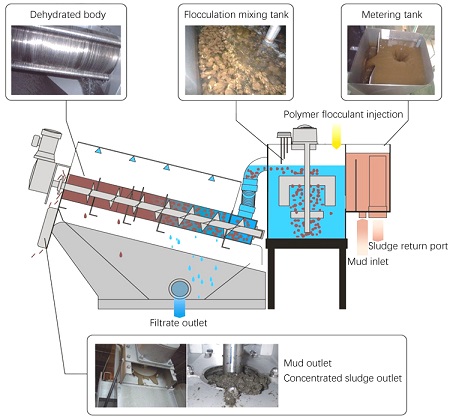 Model Selection