Structure And Working Principles
It applies a jet mixer, using high-speed water power to break up the polymer powder which will improve the fineness, increase the contact of water and polymer powder and reduce the time of dissolution. The equipment adopts the design of three tank overflow combination, that is, mixing, aging and storing. The proportion difference caused by the gravity and solubility will automatically separate the dissolved and undissolved solution. Homogeneous degree of the solution will be improved by stirring of the low-speed agitator afterwards.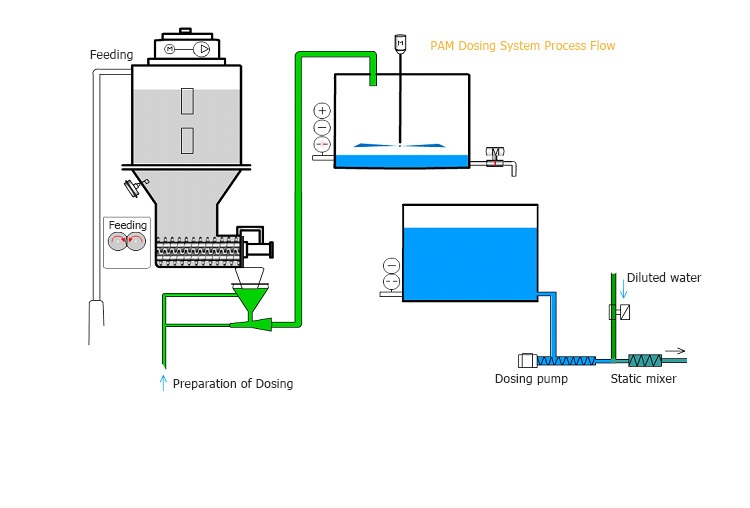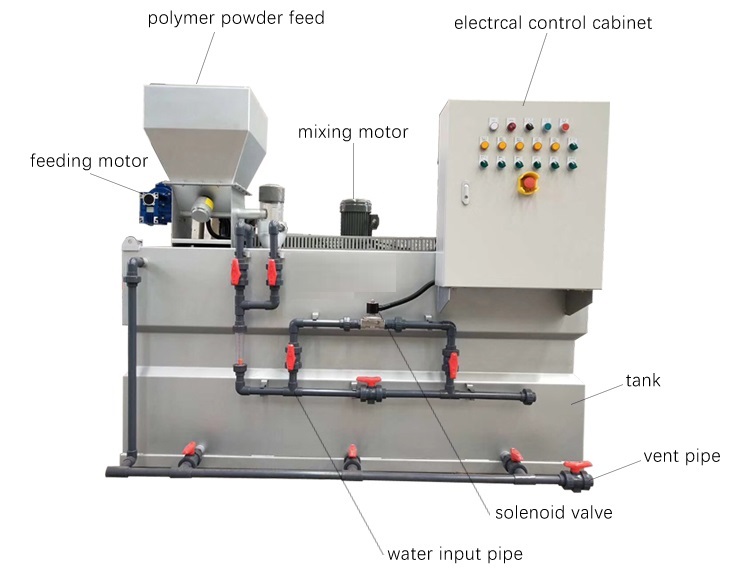 Model Seclection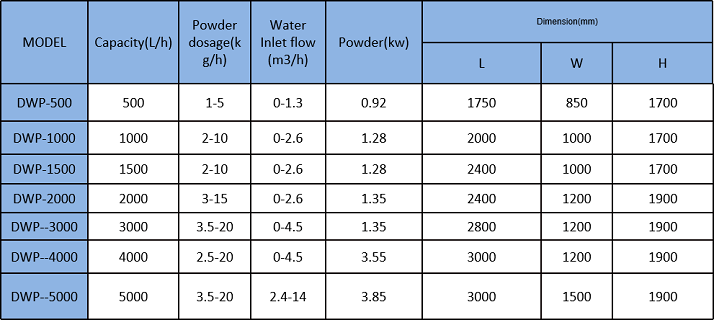 Main Features

♦ Continuously working with 3-tank integration design (mixing tank, aging tank, storage tank), easy to operate and maintain, low total cost of ownership
♦ Bluepurell can be extended as a more automatic 2 storage tank type in accordance with the actual needs.
♦ With powdered or liquid state (optional) dual feed design to meet different needs. Proportional allocation function makes it possible to prepare liquid concentration by requirements.
♦ With uniform and moderate concentration to reduce the agglomeration causing by the improper manual allocation. Blocking of pipe or pump, unnecessary maintenance costs and powder expenses could be well avoided
♦ Powder feeding hopper with anti-condensation, heating and insulation function can avoid the agglomeration or deterioration
♦Powder feeder with RPM LCD display makes the powder feed rate and concentration more precise controlled
♦ Powder/liquid mixer won the new patent product design, the fusion effect is 100%
♦ Unique design of automatic intermittent operation and cross mixing function at stand-by time makes the uniform solution always working in the best condition
♦ When powder feeding hopper reaches the minimum stock, led light warning and automatic stop function makes overall maneuverability more perfect.